Congratulations and welcome to UP NCTS, Director Jun T. Castro!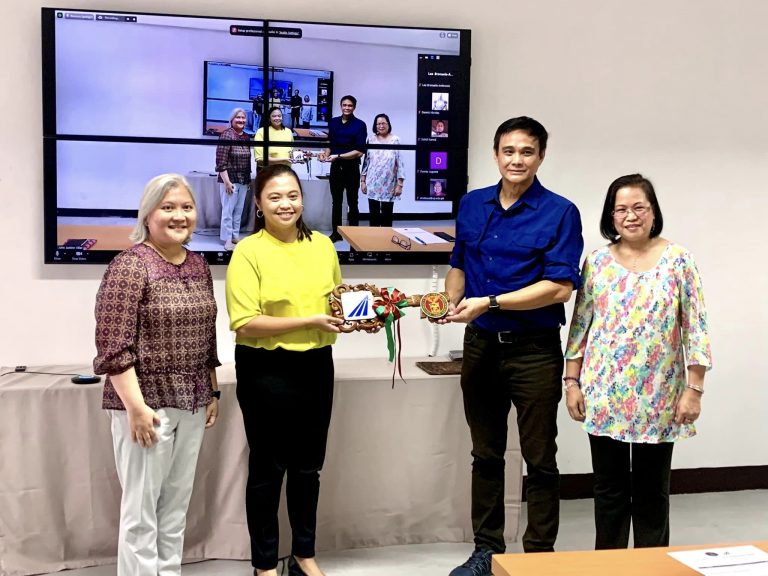 The UP National Center for Transportation Studies (UP NCTS) held the Turn-over Ceremony of the NCTS Directorship on February 1, 2023, at the ITS Conference Room. The incumbent UP NCTS OIC Director Dr. Sandy Mae A. Gaspay, turned over the symbolic Key of UP NCTS to the new director, Dr. Jun T. Castro, of the UP School of Urban and Regional Planning (UP SURP). Dr. Castro will serve as NCTS Director effective February 1, 2023 until January 31, 2026.

Some significant attendees were: Dr. Maria Antonia N. Tanchuling, Dean of the UPD College of Engineering (UPD COE) and Executive Director of the UP National Engineering Center (UP NEC), Dr. Dina C. Magnaye, Dean of UP SURP, Dr. Rosalie B. Reyes, Deputy Executive Director of UP NEC. Also present are the Research and Extension Fellows (REFs) of the UP NCTS – Dr. Karl N. Vergel, Dr. Hilario Sean O. Palmiano, Dr. John Justine Villar, Dr. Cresencio M. Montalbo, Jr., Dr. Crispin Emmanuel D. Diaz, Dr. Ma. Sheilah G. Napalang, and Dr. Daniel M. Mabazza. Dr. Castro is also one of the NCTS REFs – together with UP NCTS and UP NEC staff. The event was also attended by participants online via zoom.