Archives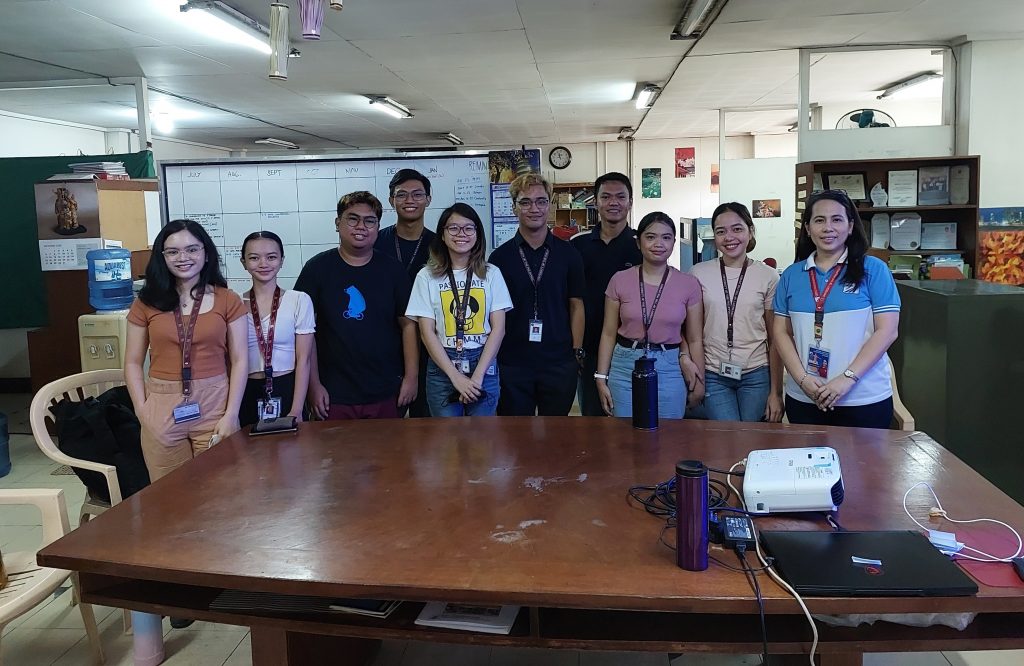 NCTS welcomes student interns from UPD ICE and TIP
The National Center for Transportation Studies (NCTS) welcomes nine (9) incoming 4th year college students from UP Diliman Institute of Civil Engineering (UPD ICE) to undergo internship. The NCTS was invited by UPD ICE to be their partner institution for their Internship Program.
An orientation for the students regarding expectations, guidelines, and implementing details was held on July 17, 2023, at the Center, given by Ms. Maribelle Lobendino, NCTS REPS and Student Affairs Coordinator. The students will stay at the Center for six (6) weeks, from July 17-August 25, 2023, to meet the required two hundred forty (240) hours.
Also, a courtesy call with Dr. Jun Castro, NCTS Director was held on July 19, 2023.
The NCTS Internship Program aims to provide practical experience in conducting research, producing knowledge products, and becoming familiar with the various career paths within the engineering industry. Additionally, it aims to develop the learners' competencies, work ethics, and values relevant to pursuing further education and entering the workforce.
The Center also accepted one (1) incoming 4th year college student from Technological Institute of the Philippines (TIP) who started earlier and will stay at NCTS together with the UPD ICE interns from July 4-August 25, 2023, to complete also the 240 hours requirement.