Archives

Celebrating 30 Years of Innovation and Excellence at UP National Center for Transportation Studies
The UP National Center for Transportation Studies (NCTS) recently marked a significant
milestone as it celebrated its 30th anniversary under the theme "Remember. Reconnect.
Respond." The event, held on November 10, 2023, at the Toyota Room, was a nostalgic
journey through the Center's rich history and a forward-looking exploration of its future
endeavors.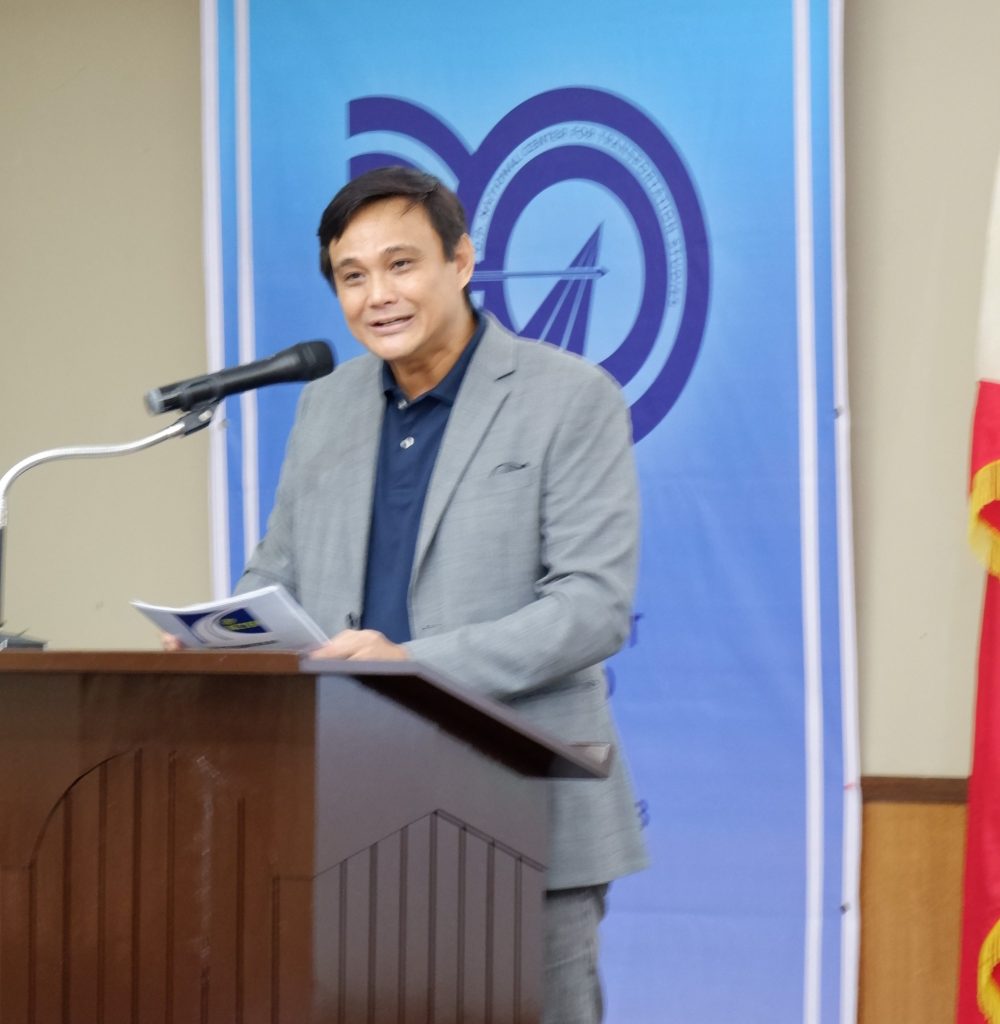 Dr. Jun T. Castro, UP NCTS Director
The program commenced with a warm welcome during the registration period, setting the stage for an afternoon filled with insightful discussions, shared memories, and recognition of achievements.
Opening Ceremony: Honoring Visionaries
Dr. Jun T. Castro, the Director of NCTS, and Dr. Leslie Joy Diaz, representing Dr. Maria Antonia N. Tanchuling, NEC Executive Director, delivered the opening remarks. The event was graced by Hon. Edgardo L. Vistan II, Chancellor of the University of the Philippines Diliman, and Dr. Augustus Resurreccion, representing UP President Atty. Angelo A. Jimenez, extended their welcome to the attendees.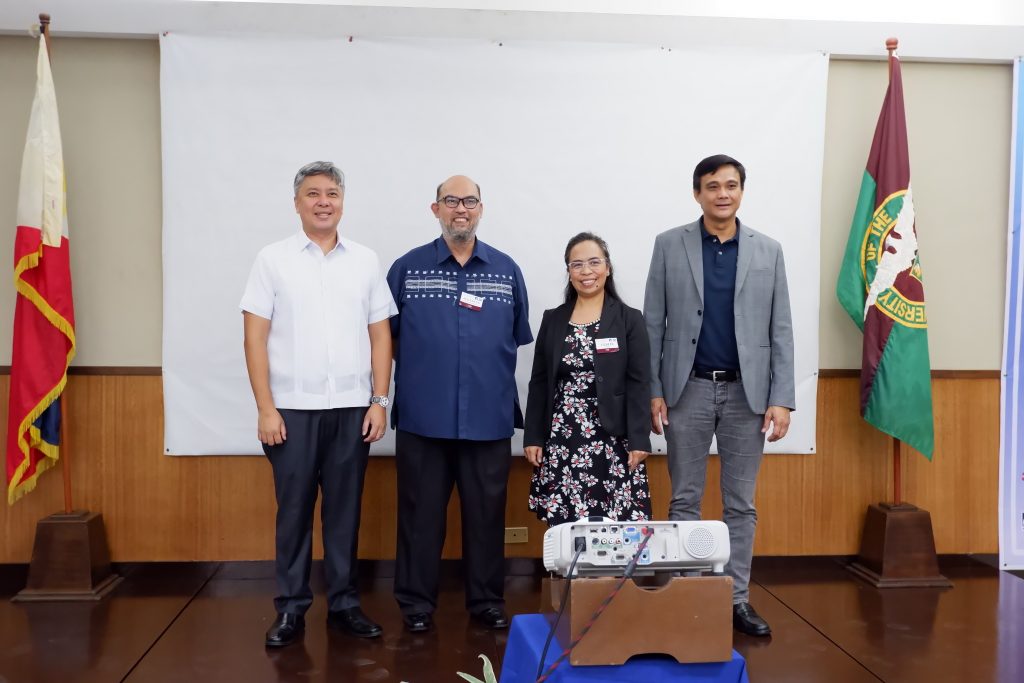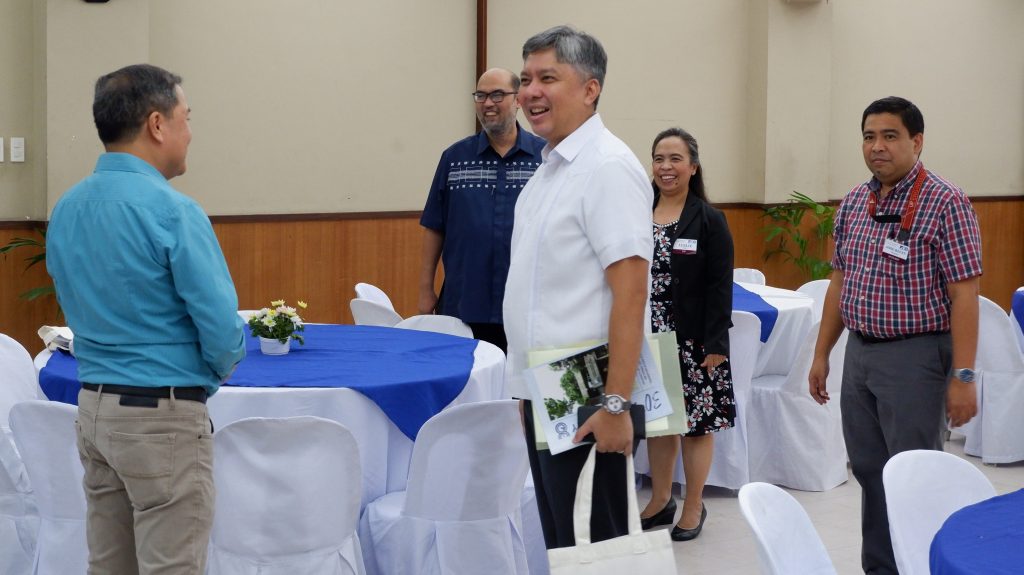 Remembering the Past: Sharing Experiences
A pivotal segment titled "REMEMBER: Sharing of Experiences" delved into the history of the Transport Training Center (TTC) covering the years 1976 to 1992. Esteemed speakers included Engr. Rene and Leah Santiago, Engr. George and Leticia Esguerra of Transport and Traffic Planners Inc. (TTPI), and Engr. Dennis Paulo Jugueta of SYSTRA Philippines, Inc. The journey continued with a reflection on NCTS projects from 1993 to 2020. Dr. Francis Aldrine A. Uy of Mapua Institute of Technology, Dr. Marloe B. Sundo of UP Los Baǹos, and Engr. German C. Avengoza of Luzon Clean Water Development Corporation shared their insights.
A heartfelt tribute was paid posthumously to key figures who played instrumental roles in the Center's history: Dr. Primitivo C. Cal, Former Director of TTC and NCTS; Dr. Herculano A. Felias, Jr., Former Training & Research Division Chief, TTC/NCTS; and Mr. Teodulo G. Odo, Former Driver II, TTC/NCTS.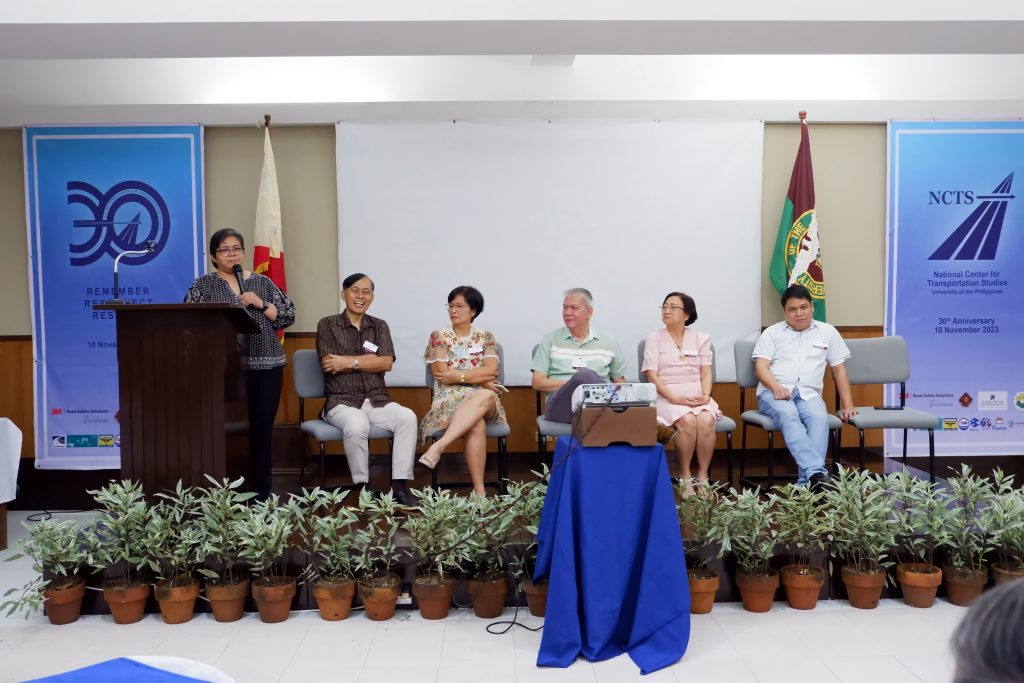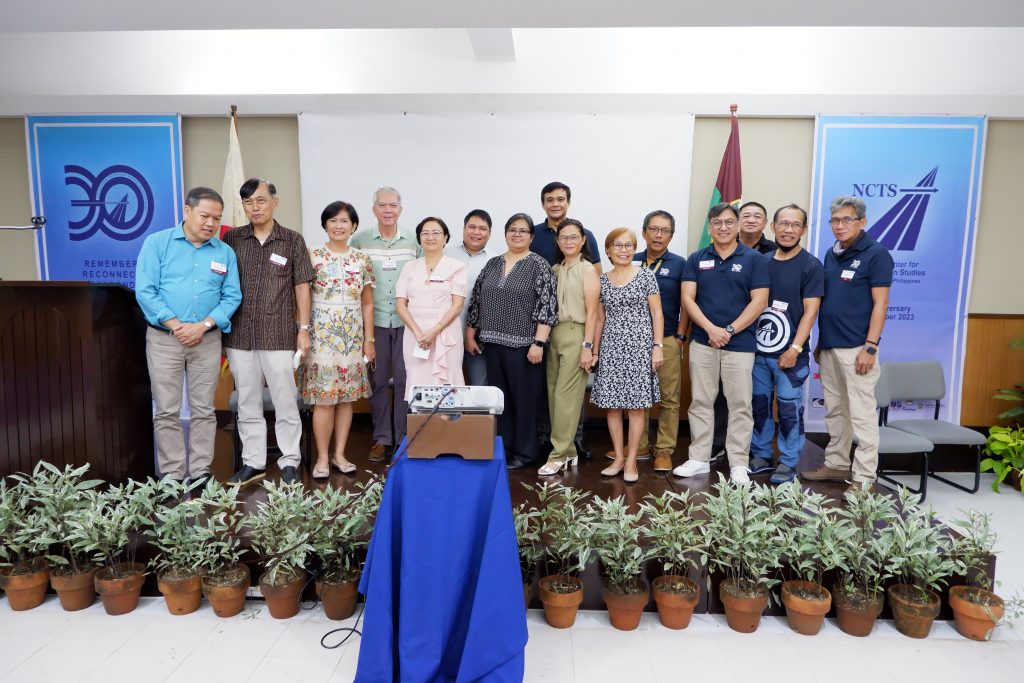 Reconnecting: Building Alumni Relations
The "RECONNECT: Panel Discussion" explored the theme "Connecting the dots: Building and sustaining successful alumni relations." The distinguished panel included Dr. Cresencio M. Montalbo, Jr., Dr. Hussein S. Lidasan, Dr. Jose Regin F. Regidor, and Atty. Mercy Jane P. Leynes, with moderation by Dr. Ma. Sheilah G. Napalang.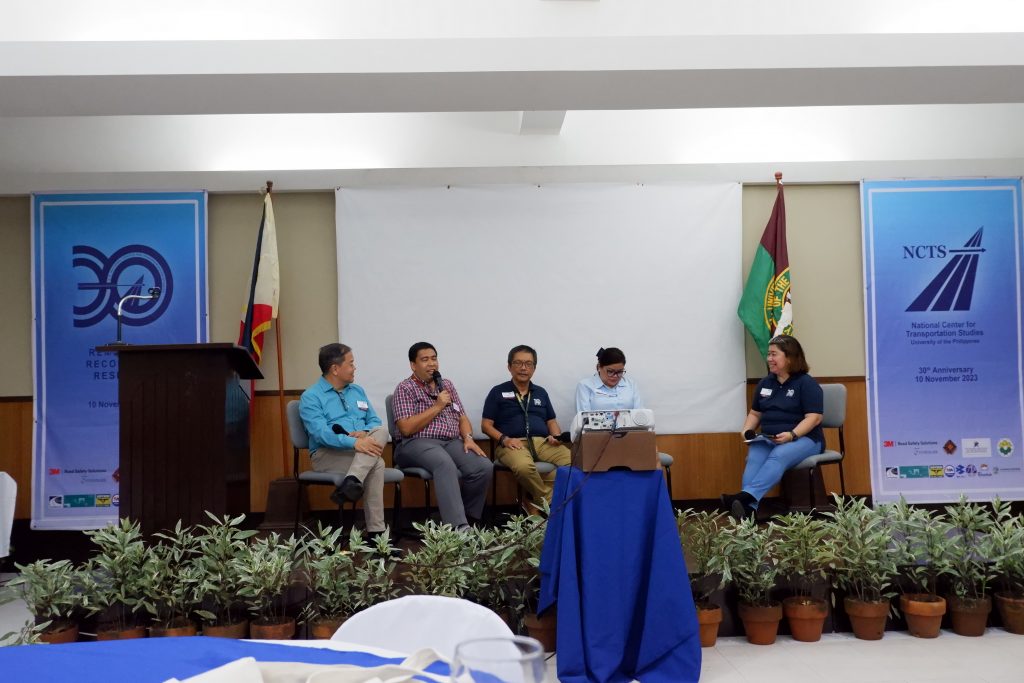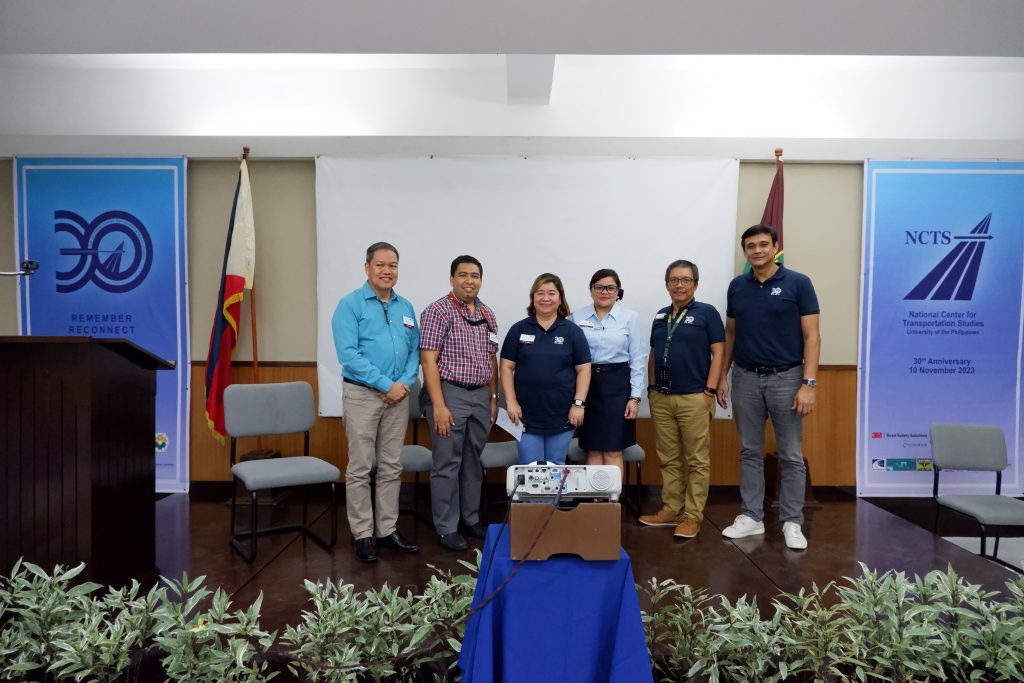 Responding to Challenges: Research, Training, and Extension Activities
The program highlighted the NCTS's commitment to innovation through a segment on "RESPOND: Presentation of NCTS Research, Training, and Extension Activities." Experts presented insights on various projects, including PROSAFETI, Intelligent Transportation Systems, Prototype Automated Visual Survey Equipment, Road Safety, Inclusive Transportation, Transportation, Environment, and Energy, NCTS Training Programs, and the NCTS Strategic Plan.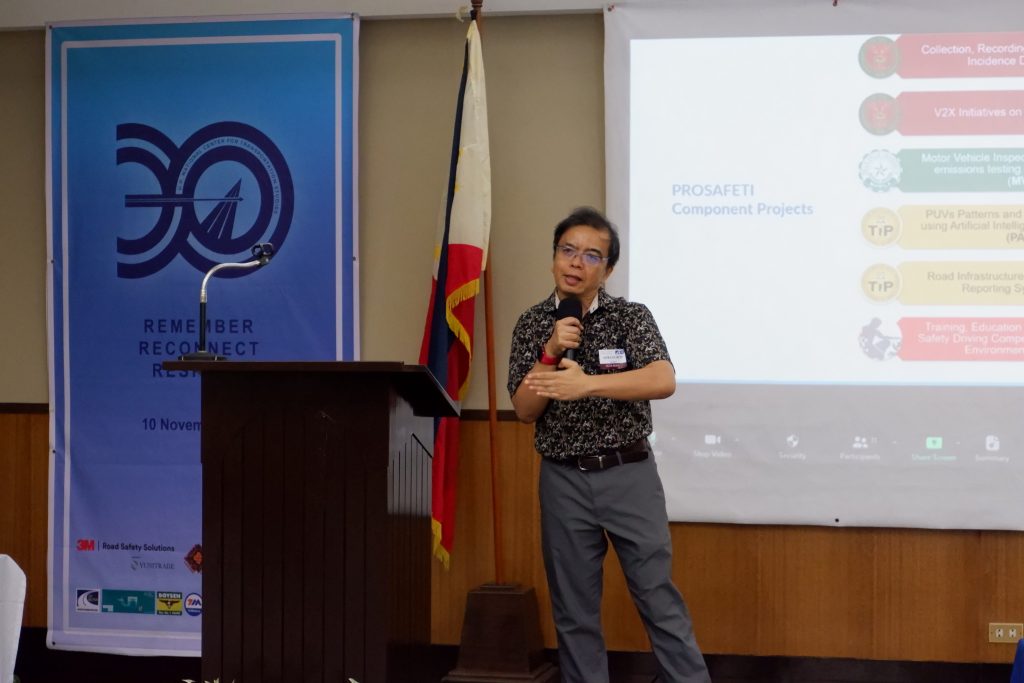 This was followed by the awarding of tokens and appreciation to the speakers and special awards for valued partners. Additionally, the winners of the "Safer Schools: Pioneering Road Safety Innovation," and "Transportation Tapestry: Safety, Sustainability, and Stories in a 60-Second Video Clip" contests were recognized.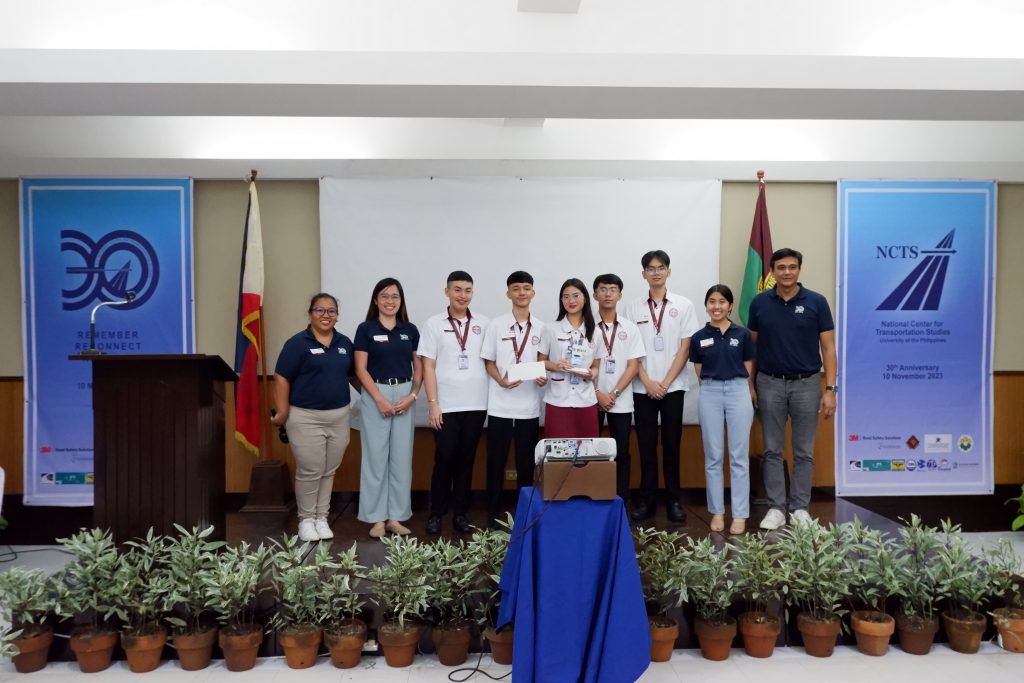 Closing the Chapter with Gratitude
Dr. Ma. Sheilah G. Napalang, former NCTS Director, delivered the closing remarks, expressing gratitude to all participants.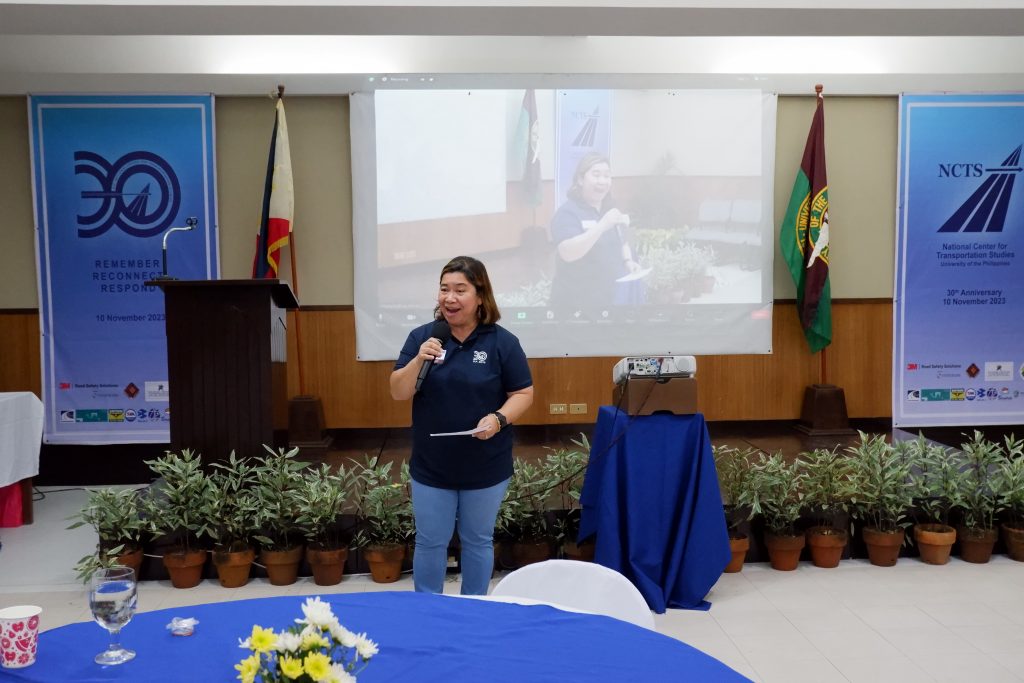 The event concluded with a photo opportunity, fellowship, and giving of special awards and recognitions to NCTS staff. The 30th anniversary was attended by 110 participants, comprising former staff, graduate scholars, and trainees. As the UP National Center for Transportation Studies embarks on its next chapter, this celebration served as a testament to its enduring legacy and its unwavering commitment to shaping the future of transportation studies in the Philippines.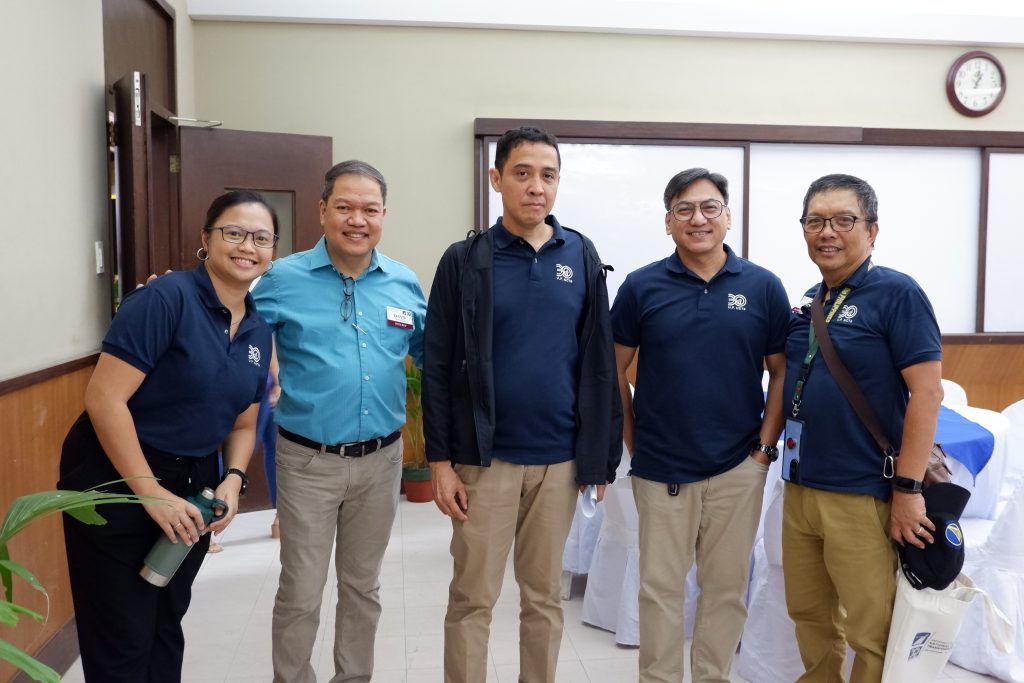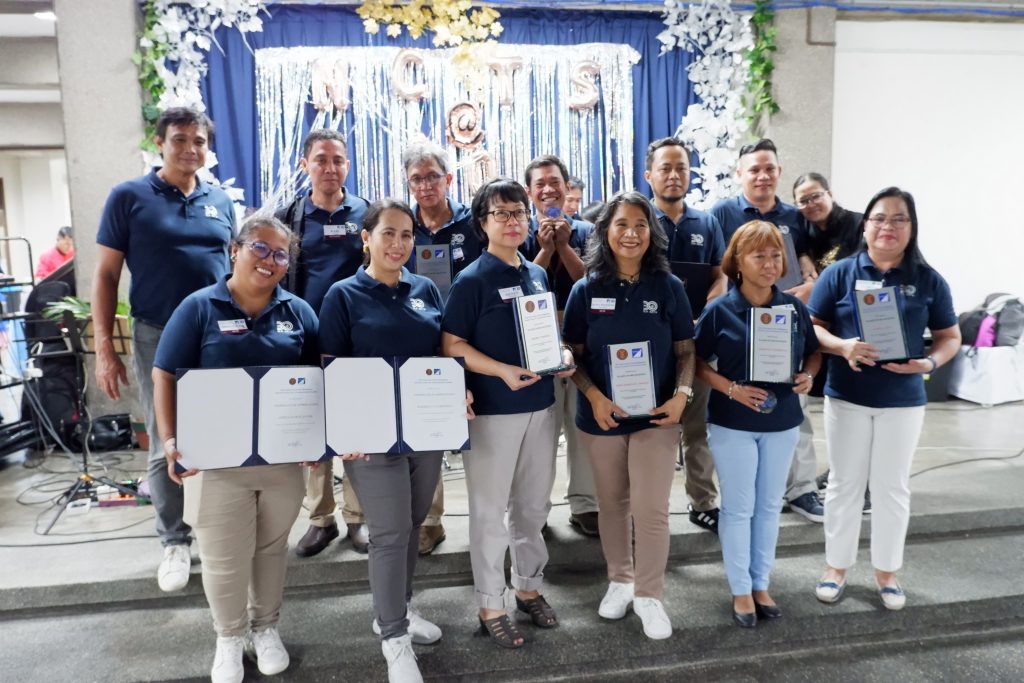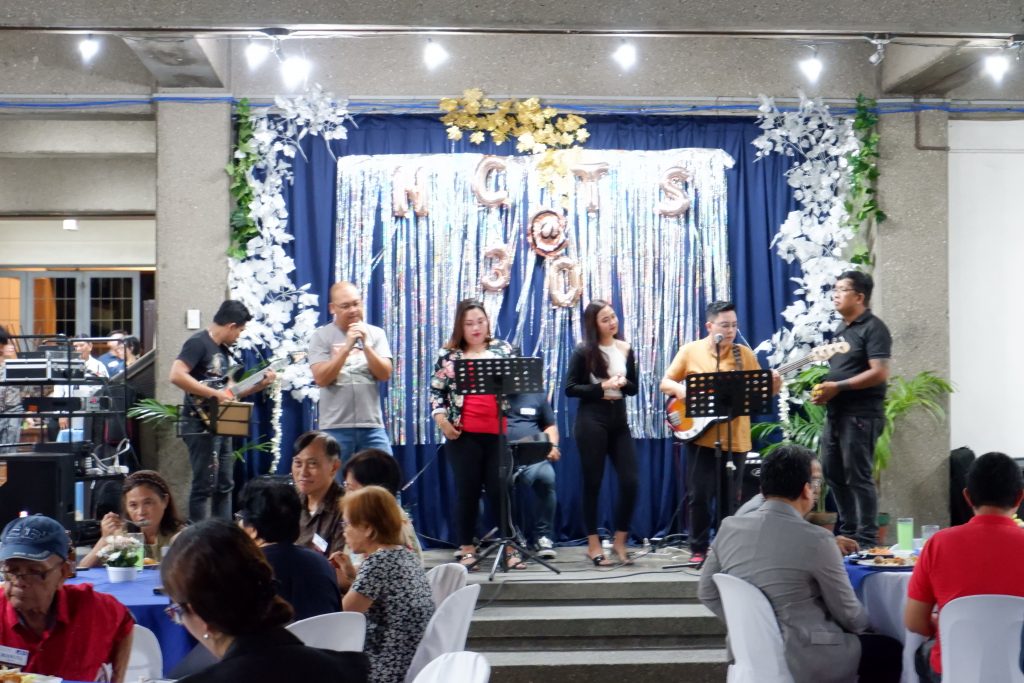 Photos: Glenn Latonero