Archives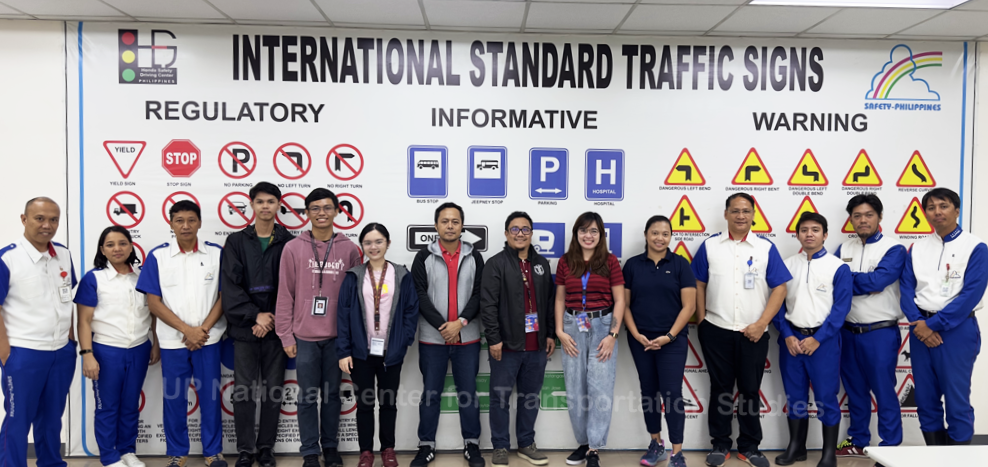 UP NCTS Traffic Engineering and Management – Road Safety and Research Laboratory (TEM-RSRL) visits HSDC Philippines
Honda Safety Driving Center (HSDC) Philippines and UP National Center for Transportation Studies (NCTS) joined forces to advance their mission for road safety. The TEM-RSRL Group of UP NCTS, along with their student interns, visited HSDC's state-of-the-art training facility in Sucat, Parañaque on August 2, 2023. They engaged in interactive and informative activities focused on driving and riding safety, promoting the vision of "Road Safety for our Family."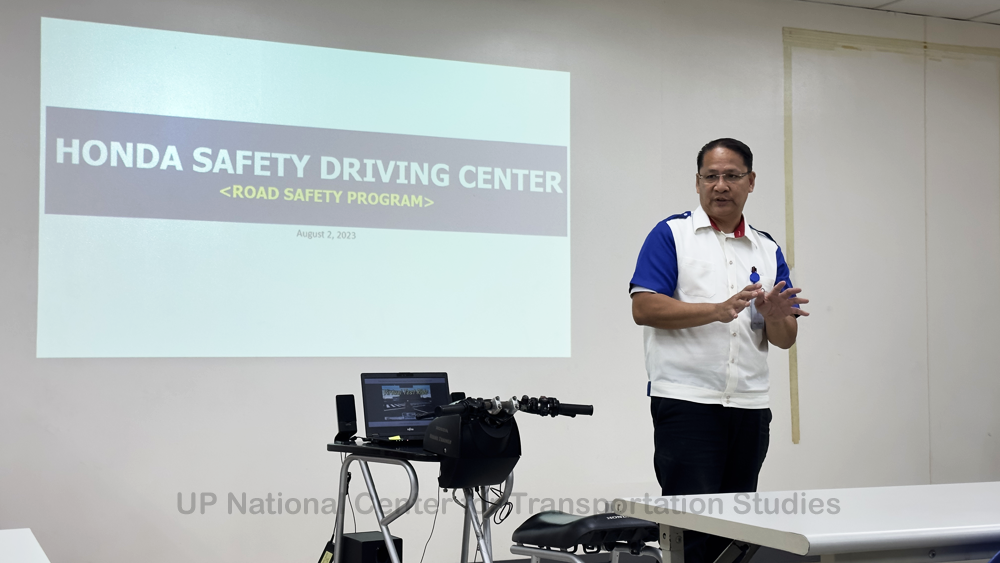 The day's activities began with a classroom-style lecture, introducing the participants to Honda Safety Driving Center and its goals. They highlighted that nearly 90% of traffic accidents result from human errors. To mitigate these risks, cultivating a defensive and safe attitude, along with honing mechanical and situational awareness skills, is essential. Also introduced was the Kiken Yoshi Training (KYT), a hazard prediction training activity to develop a driver's and a rider's ability to recognize and predict hazards on the road.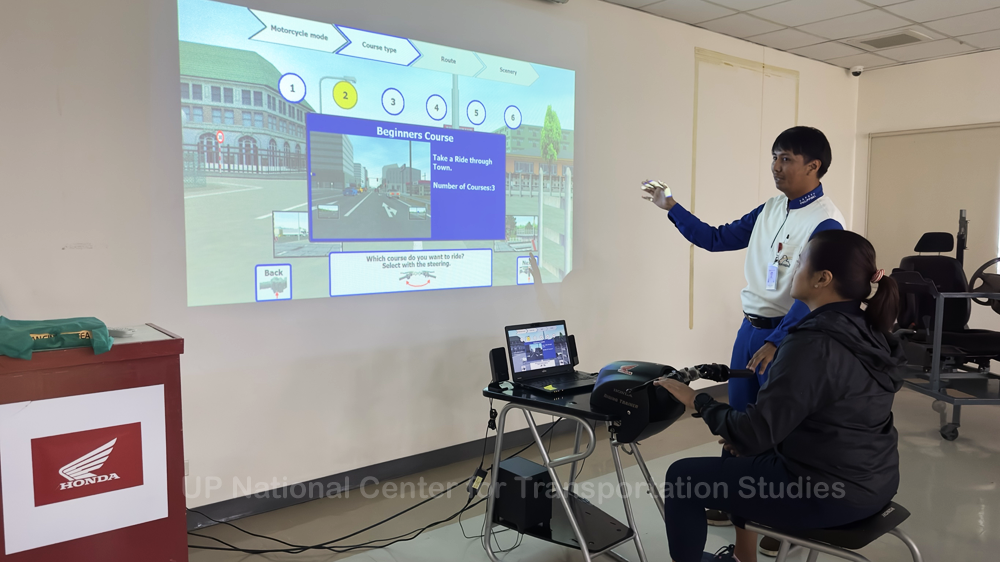 Afterward, the visiting team had the opportunity to test HSDC's realistic motorcycle riding simulator, which is an alternative to traditional on-road testing. Virtual environment scenarios and motorcycle types were available for them to try out. The simulator can evaluate human reactions to different riding conditions without real-world risks involved.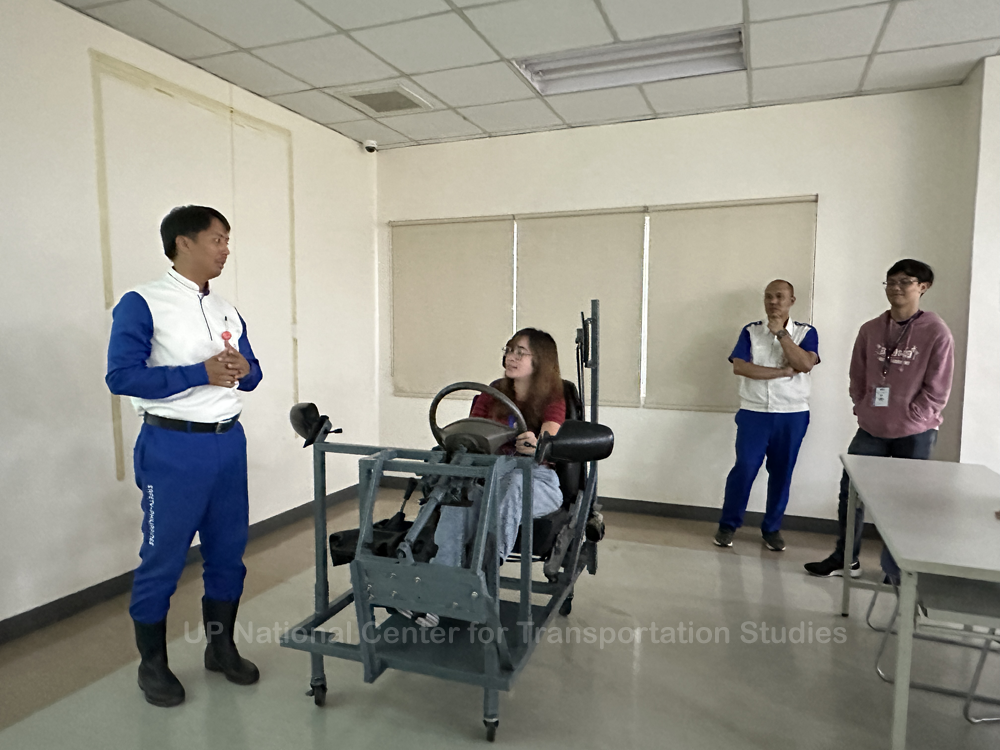 The participants were shown exercises from HSDC's Basic Safety Riding Course for Beginners, focusing on two common accident scenarios: turning/passing through intersections and braking on wet surfaces.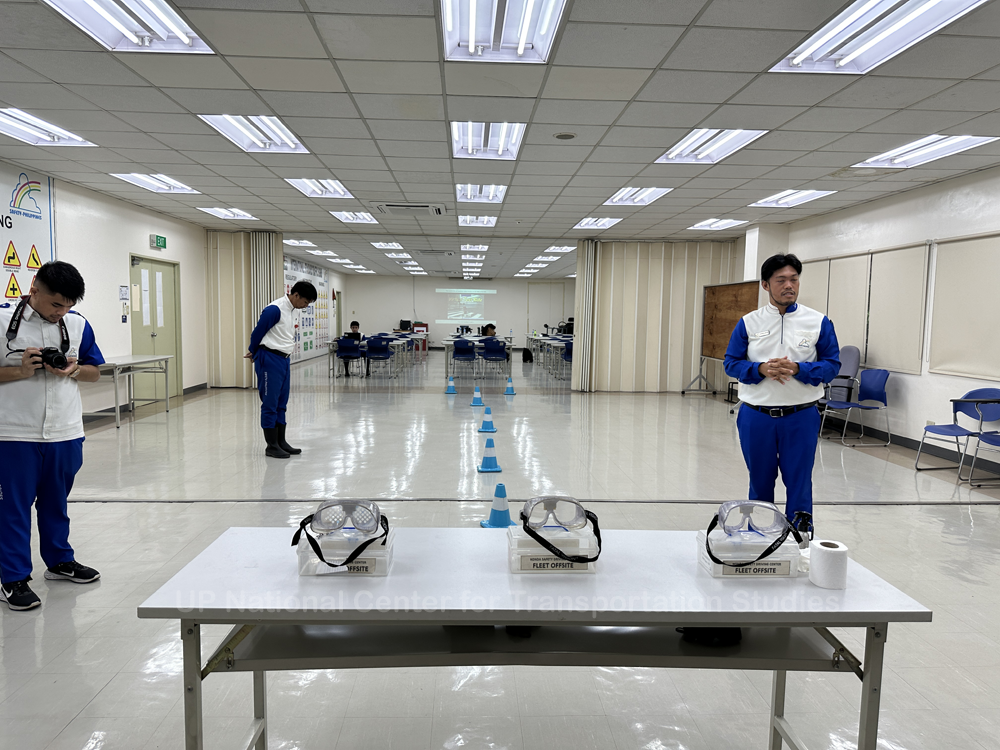 The participants experienced wearing the Drunk Impairment Goggles, which simulate alcohol-induced visual impairments. They navigated an obstacle course while trying different types of goggles, each representing various levels of intoxication.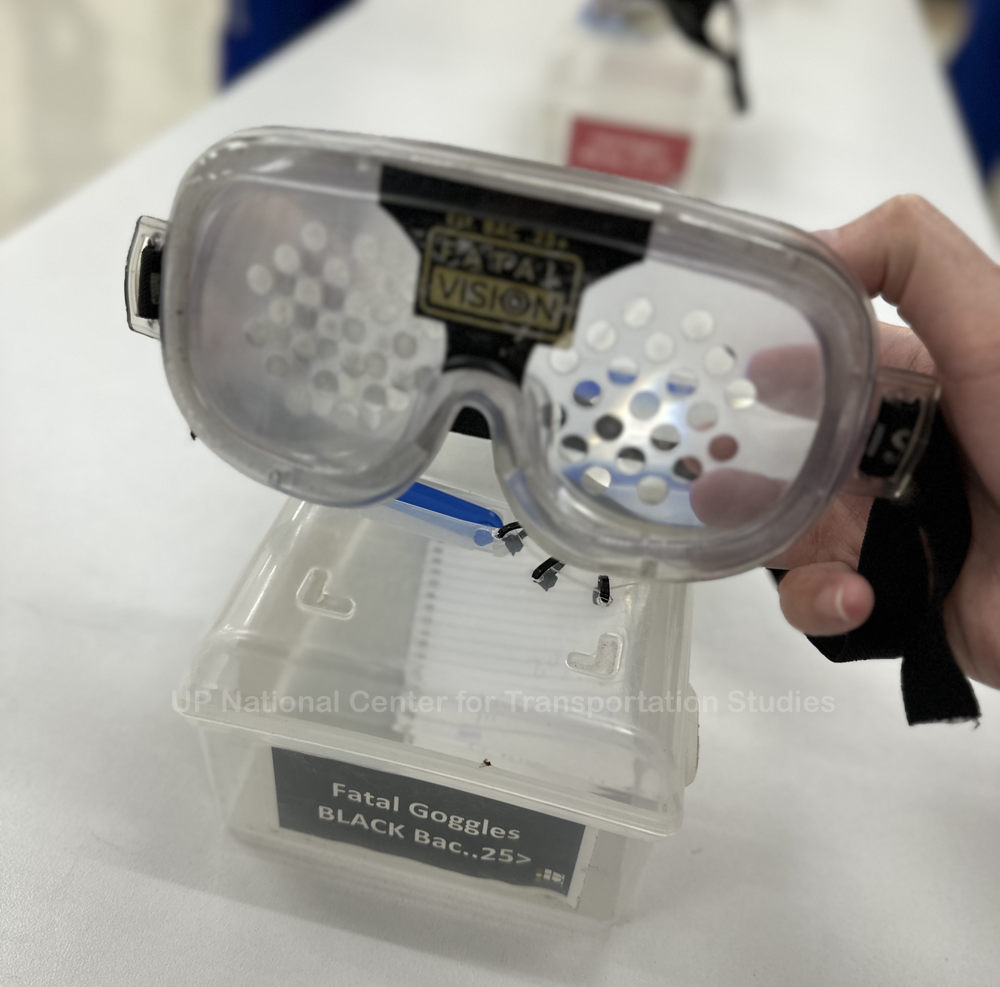 Additionally, HSDC gave the NCTS team a fascinating tour, warmly introducing them to the facilities and various training zones that replicate real-life road scenarios. The Center provided an excellent learning environment for all visitors, demonstrating its dedication to safety.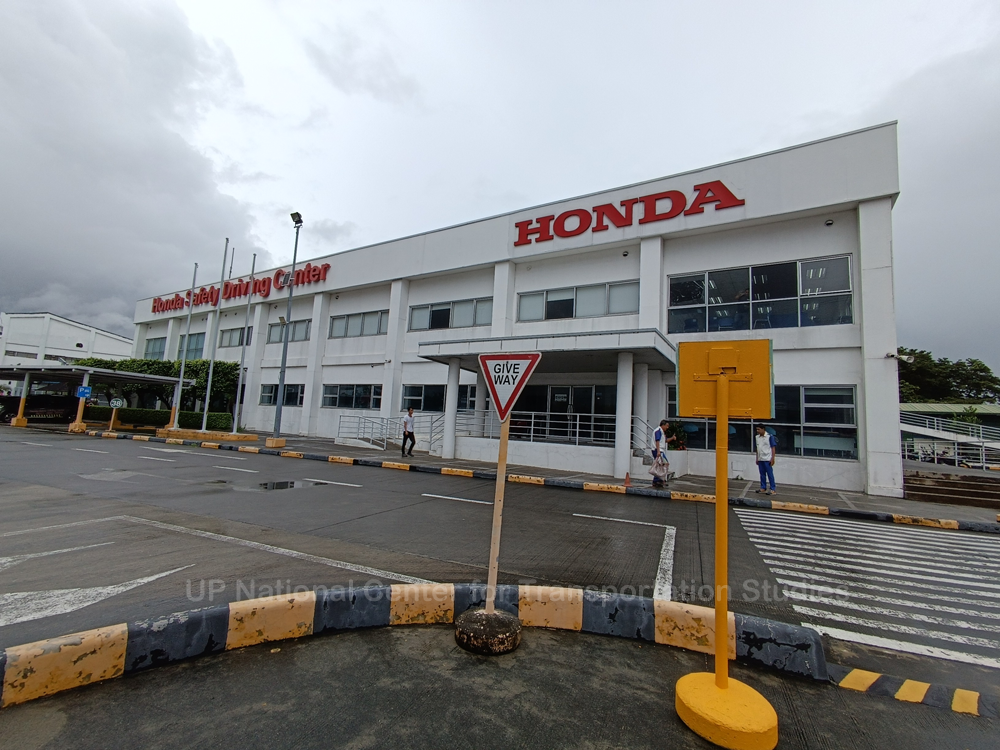 The tour at the Honda Safety Driving Center gave the TEM-RSRL team especially the interns invaluable knowledge and experience, transforming them into empowered advocates for road safety. With a better understanding of road safety principles, practical driving skills, and firsthand experience of impaired driving consequences, they are better equipped to raise awareness, share insights, and promote responsible driving behavior in their communities, classrooms, and workplaces.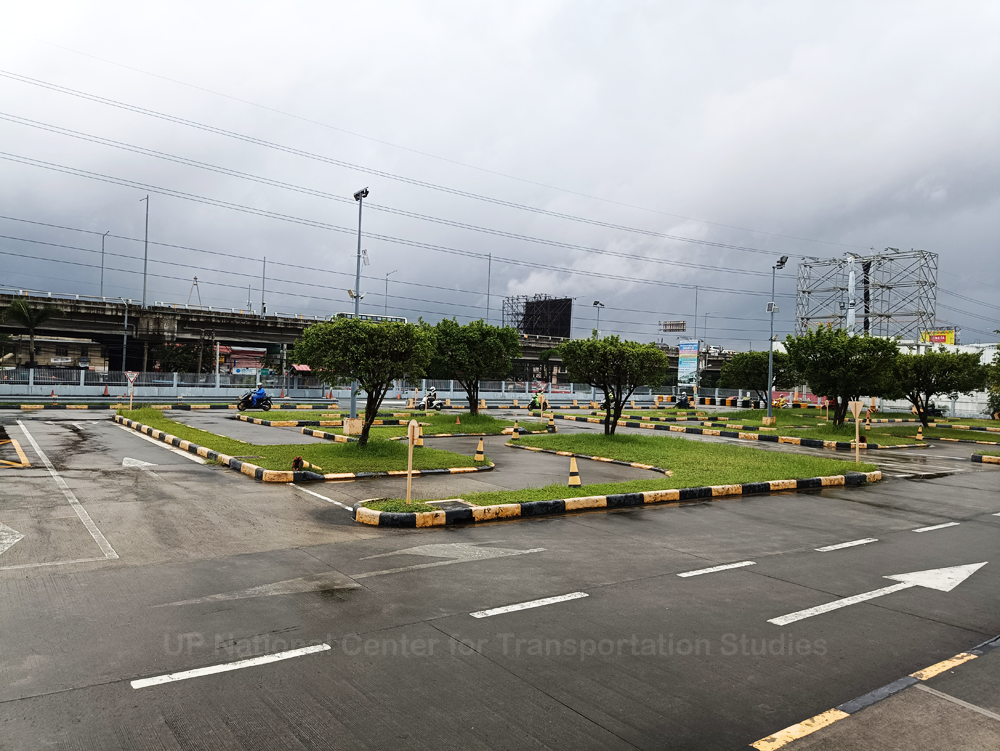 This initiative is part of the continuing collaboration between HSDC Philippines and UP-NCTS toward promoting road safety. We extend our appreciation to HSDC's skilled instructors and offer special thanks to Mr. Jun Lomibao for accommodating our request.