Archives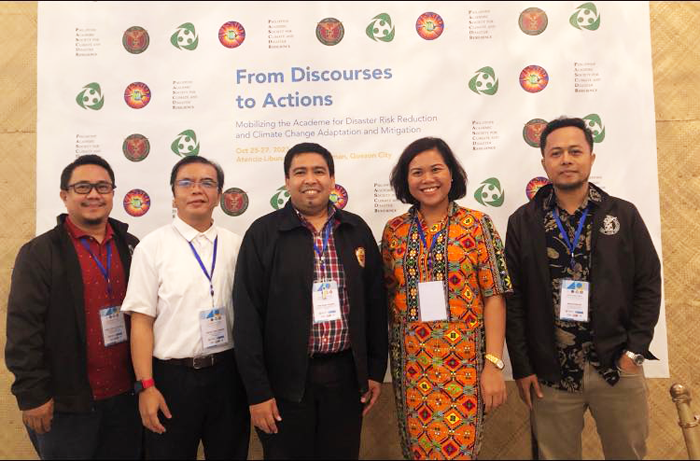 Catalyzing Disaster Resilience: Insights from the 2nd National PASCDR Conference with UP NCTS Participants
The recently concluded National PASCDR Conference, which transpired from October 25 to 27 at the Atencio-Libunao Hall, UP Diliman, Quezon City, stands as a critical milestone in the pursuit of advancing disaster resilience and climate change adaptation.
Representing the UP National Center for Transportation Studies (NCTS), the participants included Research, Extension, and Professional Staff (REPS) Mr. Sahid Kamid, Mr. Glenn Latonero, and Research and Extension Fellow (REF) Dr. Jose Regin Regidor. Dr. Regidor chaired a session titled "Promoting Safe and Healthy Journeys for Our School Children: Experiences and Good Practice Examples in the Philippines." Additionally, the group presented pioneering research titled "Making School Journeys Safe for Filipino Children Using Star Ratings for Schools (SR4S) and Commuting Characteristics of Schoolchildren." Dr. Adrian Roy Valdez, from the NCTS ITS-Laboratory, also showcased insightful research titled "Assessing the Recording of Road Crash Data in the Philippines: The Case of the DRIVER System."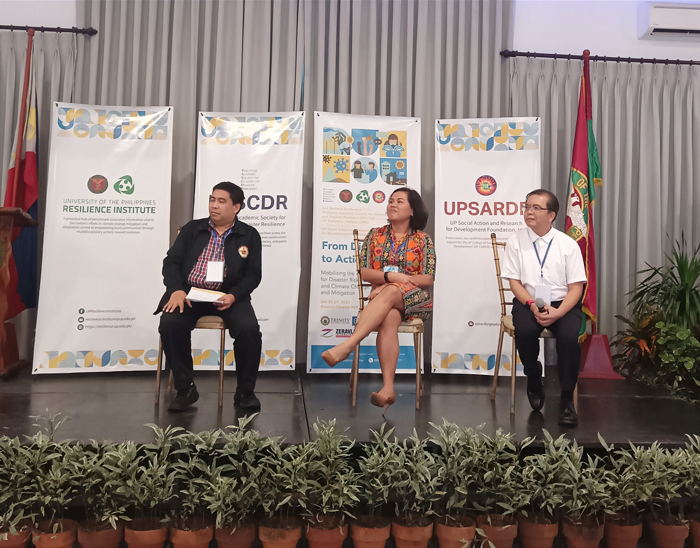 The Philippine Academic Society for Climate and Disaster Resilience (PASCDR), launched in 2019, aims to foster a network of academics advocating for disaster risk reduction and climate change action plans, ensuring safer schools and societal resilience. Core members of this society include Ateneo de Manila, De La Salle University, Far Eastern University, UP Diliman, UP Manila, and the Philippines Public Safety College.
This three-day conference was PASCDR's second national gathering, following its initial conduct in November 2019. With over 200 participants from a variety of sectors, including academic institutions, non-governmental organizations, and local government units (LGUs), the event facilitated a rich exchange of knowledge and solutions for coping with disasters and adjusting to climate change.
The conference commenced with an introduction by Dr. Emmanuel M. Luna, the National Coordinator and Director of the PASCDR event. Noteworthy figures such as Quezon City Mayor Ma. Josefina "Joy" Belmonte, whose welcome remarks were delivered by Albert Kimpo, Assistant City Administrator for Operations of Quezon City, and Secretary Robert E.A. Borje, the Executive Director of the Climate Change Commission, underscored the significance of this gathering through their addresses.